Many of our new clients and prospects usually doesn't know things that they need before going online. I'm sure there are many more people who are still wondering as what they need to know to get started with their first website. So, we're here with a basic guide on the things one needs to know to get started with their first website.
Whether you need a Static Website, Dynamic Website, Flash Website or eCommerce Shopping Cart Website, or any custom developed site, you will need these basic things before you go online.
What are those things?
Clear Goal & Specific Website Requirements
A good Domain Name for your Website
Hosting Account to host your Website pages
Good Web Development company to develop a Website as per your requirements
---
1. Clear Goal & Specific Website Requirements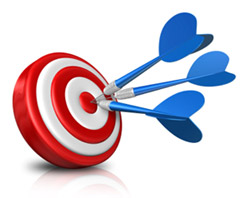 Before you go further you must have a clear goal for your website. When we receive any inquiry from our client, our first question is "Why you need Website?" So always ask yourself, What is that basic purpose behind your website? What you want your website visitor's to do after they land on to your website pages? If you don't answer these question, I suggest not to develop website at all. Because without clear goal, your website will be a mess.
Clear goals helps you and your website developer, like us, to understand your requirements clearly. And its very much important to understand your requirements to define what you need in terms of Website Specifications, technology platform choice, functional requirements and features for your website.
By the term Specific Website Requirements, I mean to say that you must be knowing what all basic functionality and features you want in your website. Because, that will define the scope of your website project and help website developer to give you approximate costing for building your website.
I do not mean that you must note down every small details of the functionality or feature you want in your website, but a single line description of the function would be enough.
For example: I need to sell my products online and collect payment using credit card from customers. Shipping should be added to the amount. I want it in three currencies, like INR, USD & Euro.
Such description would easily help web developers to understand that you need a Multi-Currency Shopping cart application with Payment Gateway.
Your goal & website requirement helps you and your web developer decides on type of the website you need. Based on these information you can decide whether you need to develop Static Website, Dynamic Website, eCommerce Shopping Cart Website, News/Community Portal or something else that needs to be developed tailor made to suit your requirements.
Such information also helps your website developer to decide whether your requirements can be managed using existing Open Source web application, like CMS – Content Management System, Shopping Cart Script, etc. like WordPress, Joomla, Mod-X-CMS, NopCommerce, PrestaShop, Magento, Zen Cart, Open Cart, etc. And what level of customizations will be needed in such Open Source Web Scripts?
Moreover, you should write down your goal and website requirements somewhere before you proceed further. This document becomes a Primary Plan for your Website.
Our Client Work Sheet is a great at document your website requirements. Click here to request a Client Work Sheet to note down your requirements using Request a Quote form.
2. A good Domain Name for your Website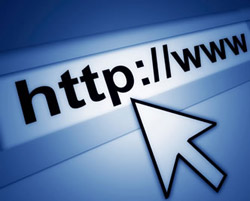 You might already be familiar with the domain name. When you write down www.google.com to reach Google or open Google website, you have already written domain name of Google. google.com is a domain name in this case. Its like a phone number, each website on the web have distinguished domain name. You enter domain name just as you dial someone's phone number, and you reach on their web pages.
Domain names are further associated with server's IP address where your website pages resides. So when someone type your domain, your browser will go to that specific server and load your website pages.
Note that you need to decide on good domain name which reflects your brand image and go hand in hand with your business or purpose of your website. But deciding domain name is just not sufficient. So, once you decide, check its availability and register it asap.
Following article on Domain Name Considerations for your Website provides nice tips on deciding domain name. Have a look at it.
3. Hosting Account to host your Website pages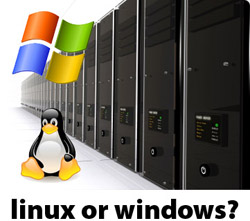 Yes, you're right. This where your website pages will be stored. A hosting server is a computer system configured to work as a Web Hosting Server that stores web pages and parse or processes dynamic data or information as and when requested by visitors.
For normal small static or dynamic website, a Shared Hosting Account with few MB web space will be sufficient. But if you have different requirement, ask your developer to decide on your hosting server requirements. Depending on your website requirements, technology platform and traffic considerations you might need to choose suitable hosting account.
Depending on your requirements, you can opt for one of the following server… 1. Shared Hosting Server, 2. VPS Hosting Server, 3. Dedicated Hosting Server. There is one more fast growing hosting server is a Cloud based Hosting Server. We'll look into hosting server very soon with a dedicated article on it.
You can also opt for Windows Server, or Linux Server depending on your site technology platform requirements.
4. Good Web Development company to develop a Website as per your requirements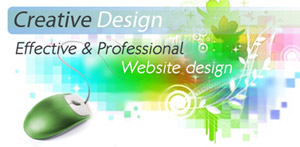 Lastly, you need to hire a good website developer or a Website Development company to develop a website. A good Website Design & Web Development Company like us, would not only help you on above points to develop or code a website, but also provide you with comprehensive service including consulting on your overall Website's strategy.
Now a days, HTML is a basic language being taught in school, and everybody seems to have some knowledge of HTML that is the core of web page development, there are number of choices you can have while hiring someone to develop your website. But we do not recommend you to hire your neighborhood student or someone with just basic knowledge of HTML to hire. Because  Website Design & Development is larger discipline and a mixture of art & science.
Such developer might know and understand HTML code, but not necessarily have the expertise on Navigation Architecture design, Content Flow, Science behind Web Colors & Typography, Website visitor browsing patterns, Semantic Site Structure, Website Speed Optimization or Conversion Ratio Optimization,  like that a full fledged Web Design and Web Development company have. So, to ensure success of your website, its very important that you hire correct Website Development company.
Moreover, its very much important to listen to your web developer, because you might not know what is Typography and how its affects visitors readability and ultimately conversion, but your website developer do. So leverage expertise of your website developer by listening to him.
Conclusion
We hope that above points helped you to understand things you need to get started with your website. We would love to hear your review and comments for the same.
Continue reading on Static or Dynamic Website? Which will be suitable for me?
About Xcellence-IT
We at Xcellence-IT, don't just design & develop websites, but we offer the complete solution that includes consulting that helps ensure your website success in online space. Xcellence-IT is a India based Web Design & Web Development Company providing professional Website Design, Custom Web Development, eCommerce Solutions and Internet Marketing Services. It's One Stop stop for all your web related requirements.
Look at our Portfolio, Client List, Testimonials and talk to us directly using Online Chat or send us your inquiry and request a free quote for your website.
7 COMMENTS